This has been the most challenging section of this process for me, and I have delayed it long enough so here we go!
I am a 42 year old mother of three, 2 beautiful girls and a gorgeous son, ages range from 13 to 3. I am from Trinidad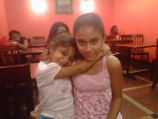 , but I moved to England in my 20's where I met and married my 1st husband. That's where I was bitten by the entrepreneurial bug. Together we successfully ran a networking business with a company called Kleeneze for almost 10 years. We had a team of over 30 and turnover of over £ 100, 000 per annum and a really great lifestyle. I was always there for my girls and I pursed my hobby of growing my own fruits and vegetables with great relish during the summer months.
But alas after almost 11 years of marriage and 13 years together my marriage fell apart. My husband was an alcoholic and refused to get help and l decided it was time to try something new. I moved to Cayman Islands but I never felt comfortable there and after a few short months returned to Trinidad.
So here I am in Trinidad, with 2 children and one on the way, a JOB was my only option. I can't describe the dismay I felt at having a boss of being self-employed for so many years. I worked as a Management Consultant for a year. Had a major break-down with my employer which was eventually resolved in Industrial Court ( I won), but I was out of a job for almost 6 months.
Dur

ing this time I accumulate a huge amount of debt in unpaid bills and my 12 year old became very unhappy and demanded to return to England. This was one of the hardest decisions I have ever had to make, but their Grandmother agreed to take them, so they returned to England. I couldn't follow without taking care of the debt so I had to let them go. There are no words to describe the pain of those initial months after their departure.
I worked as a Business Development Team Leader for a company installing safety equipment for 1 year. During my tenure I developed and implemented the Company's Competency Program and I was also responsible for the Sales and Marketing department. I am not a sales person and I treated this part of my portfolio with very little enthusiasm and kept looking around for an alternative.
Network marketing did not interest me again – too many bad memories associated with that I think. Then I stumbled upon Internet Marketing. And I made so many mistakes, wasted so much money before I found the right formula. Trying to find your way around this business without a coach, especially part-time is a complete waste of time.
I now have a coach and I know my success is guaranteed! Hope you will join me in my journey and even make some money along the way!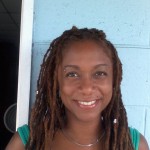 The following two tabs change content below.
My name is Tsahai De Silva and Internet Marketing is my passion. Join me in my journey and as I learn and fine tune my skills. My aim is to earn $100K this year and then teach others to do the same.