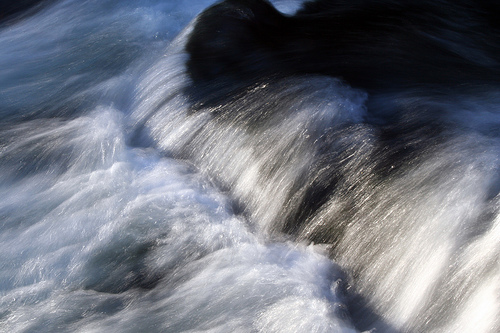 Autoresponders are one of the most important marketing tools that you can have if you are doing business online. In fact, the only thing more important that the autoresponder is your opt-in list! But all autoresponders start out without a list – the list doesn't exist until your autoresponder mailing list starts filling up with names and email addresses!
The easiest and fastest way to build up an email list is to give things away for free. You simply pay for advertisement to promote your freebie. Don't think of this as lost money, think of it as an investment in future earnings.
Give away an ezine, free reports, free ebooks, free access to private websites, or anything else that you can think of. The object is to get people to sign up to receive that freebie, and to agree to receive email from you in the future! It is a win-win situation for everyone, but you get more than anyone else in the deal. The person gets a freebie. You get their name and email address, and permission to email them in the future.
But if you do it right, you get even more than that. The freebie that you give away should also be used to promote your products or services as either a One Time Offer or at the back-end through email marketing. Even if it just has affiliate links for products or services that are related to the topic of the freebie, it is a way to generate extra revenue.  Then, when you send email in the future, you can again promote your products or services.
Using every opportunity that is presented to you in the world of Internet Marketing is vital to your success. You have the opportunity to earn money in the freebie that you create, you have the opportunity to earn money when you send the 'thank you' email after a person has requested your freebie, and you have the opportunity to earn money every time an autoresponder message is sent out to that list in the future! Don't waste those opportunities, and put it all in automatic mode with the use of an autoresponder.
In your follow-up sequences you build interest slowly. Start with an informative message – a message that educates the reader in some way on the topic that your product or service is related to. At the bottom of the message, include
a link to the sales page for your product. Use that first message to focus on the problem that your product or service can solve, with just a hint of the solution.
Build up from there, moving into how your product or service can solve a problem, and then with the next message, ease into the benefits of your product – giving the reader more actual information with each and every message. Your final message should introduce some scarcity into the equation! With each message, make sure the customer knows how to buy, sometimes it may take up to 7 messages before they decide to buy, so I recommend a minimum of 4 messages on any one product.
This type of marketing is an art. It may take time to get it exactly right. Use the examples that other marketers have set for you. Sign up to the list of the marketers you admire, those who are earning money and have the respect of their peers. Pay attention to these messages. Start a 'swap' file, and keep those messages. Use some of the better sales copy for your own
autoresponder messages – just make sure that yours doesn't turn out to be an exact copy of someone else's sales message!
Remember keep building on what the problem is, and how your product or service can solve that problem or fill that need. If you are doing this right, by the time the potential customer reads the last message in that series, they will be convinced enough to make a purchase!
The autoresponder you use depends on your taste and budget. I personally recommend Get Response and you get a free 30 day trial HERE.


The following two tabs change content below.
My name is Tsahai De Silva and Internet Marketing is my passion. Join me in my journey and as I learn and fine tune my skills. My aim is to earn $100K this year and then teach others to do the same.