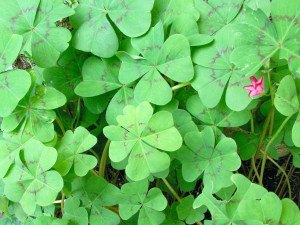 Its a week since my last post and I am right on schedule. The product is fleshing out nicely. I have had a few new ideas this week which have been added to the mix and it should give great value when it is completed!
Today I just want to visit my first coaching webinar where I was taught a really cool formula for getting my business on track and allowed me to break down my goals into workable daily tasks. As long as I stick with these daily tasks the goal is as good as done.
Let's break it down:
Decide where you want to  be in a year's time (this can be personal or business goals).
Break it down into 4, 90 day plans
Take the 1st, 90 day plan and break it up into 3, 1 month plans
Take the 1st month and break it up into 4 weekly plans, you know where I'm going next right 😀
Take your 1st weekly plan and break it up into daily tasks
Bam, follow your daily plans and you are rockin' and rollin'
Simple isn't it! Using this method you begin with very general and strategic plans and you fine tune them down to specific daily tasks. Plan each day the night before. Your goals should be focused, ambitious and achievable.
7 Best Tips To Get More Done
1. Organization
If you are trying to get more things done, then organization should be the main thing that you should focus on. When you are organized, things just seem to run smoother.  Stick to your daily tasks.
2. Time Management
When you manage your time correctly, you will surely get more things done.
This means that you should make use of every hour of the day and try your best to stay productive at all times. Aim to work steadily in 1 hour intervals with a 15 minute break between each hour
3. Focus
While you are working, you will need to remain focused at all times.
Remember that you do not want to waste any time and it is important to try your best to not distracted by little things like the internet and other minor distractions. Turn off Skype, Facebook and the television when you are working.
4. Nutrition
You will need to understand that nutrition is something very crucial towards your focus throughout the day. An unhealthy diet will lead to an up and down day that will lead to less focus.
In addition to food ensure you get you get your 8 glasses of water per day.
5. Sleep
Getting enough sleep is very important and 8 hours a day should be the minimum.
If you happen to feel tired during the day, then a 15 minute power nap will have you up and ready in no time.
6. Energy
You will be energetic after this short nap and you will be able to get this energy from caffeine. However, you do not want to take caffeine 5 hours before you sleep as it can stop you from getting a good night of sleep. Green tea is the healthier alternative to coffee.
Have an apple when you are tired its a natural healthy burst of energy.
7. Taking a Break
Sometimes working too hard can wear you down and so you will simply need to take a break to see more things get done in the future. Take a break and you will then be back to work with a new sense of motivation.
See you next week!
Tsahai
The following two tabs change content below.
My name is Tsahai De Silva and Internet Marketing is my passion. Join me in my journey and as I learn and fine tune my skills. My aim is to earn $100K this year and then teach others to do the same.