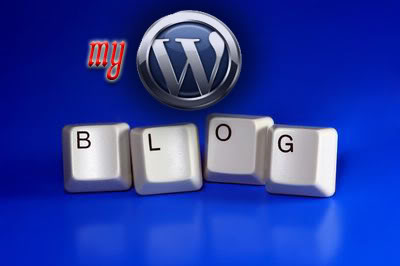 Blogging has been found to be  a useful tool for business promotions. Many use blog tools not only to express their daily views, opinions, and journal of their life but they are also used to serve as link to their business websites or e-commerce sites. Indeed, using blogs for this purpose has been so effective that many use their social networking blog tools for business promotion.
Most of the online social networking software provides blogging as part of the features to easily communicate with people around the world. As these sites are the sanctuary of many people that are linked from one colleague to another, blogging became a very essential tool so everyone would know what you have been up to. A list can be found here.
Essentially, the blog that came with the social networking website provides you opportunity to express your thoughts and let everyone on your network of friends know of your thoughts. You might also set the blog to allow visitors to comment on them.
Generally, people love reading blogs of others. And because frequent visitors grace the blog sites, this makes it the perfect location of the web to let readers inform of certain business advertisements. Hence, many blog pages from social networking web sites have been graced with many links leading to other websites where most cater in e-commerce aspect.
So, if you want to turn your online social networking site into an advertising page for your business, make sure that you maintain your blog. Using a blog as a marketing medium can be quite a useful  marketing strategies for a number of reason.
These are:
• Blogging is relatively an inexpensive way to advertise your services or products. Because most are offered free, you only need to post informative and entertaining posts so people will be attracted to visit your page and come back often once you got their attention.
• Another advantage of using blogging for the business is that the ease with which maintain it and you would only need to update it regularly.
• The fact that more readers are more attracted and inclined to visit pages with substance, meaning with information and facts that would entertain them, than any other e-commerce websites blogging is currently the most ideal way to advertise businesses.
• Because social networking website is all about a string or chain of contacts where "a friend is a friend of a friend" concept is the general essence of this application, you have more chances of getting your blog site more visited. Again, this increases your chances to advertise your products or services to them.
Online social networking web sites proliferate in the internet world. Most of these are offered free of charge but you are offered a whole host of features that will be of great use to anybody who is going to become a member, whatever that purpose will be.
Start your blog now and maximize its use and you'll discover that there are a lot of opportunities waiting for you out there.
Thanks for reading

The following two tabs change content below.
My name is Tsahai De Silva and Internet Marketing is my passion. Join me in my journey and as I learn and fine tune my skills. My aim is to earn $100K this year and then teach others to do the same.